Our natural home
Far beneath the earth's surface at a depth of 327m is the natural home of Antipodes; an artesian aquifer composed of silica rich ignimbrite rock. Assessed as New Zealand's deepest high quality water source, it exists under such immense geological pressure that the water flows naturally all the way to the surface. Its measured age at bottling is between 50 to 300 years.
Antipodes water is exceptionally pure and needs only a simple microfiltration before bottling. No sterilisation, no additives, no industrial cleansing and processing. Our bottling line is state of the art and our quality testing rigorous - their sole purpose is to ensure the water in our bottles is unaltered from the purity of its origins. We bottle only Antipodes at our source – nothing more and nothing less.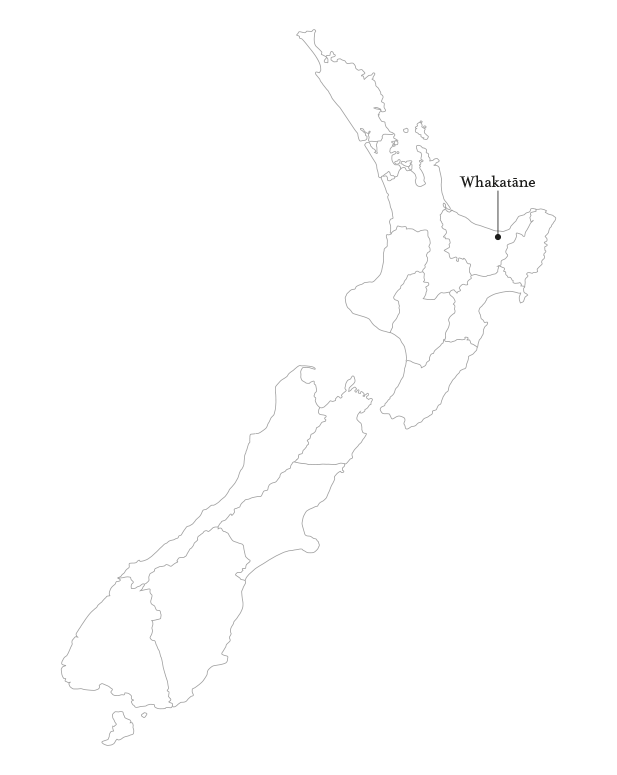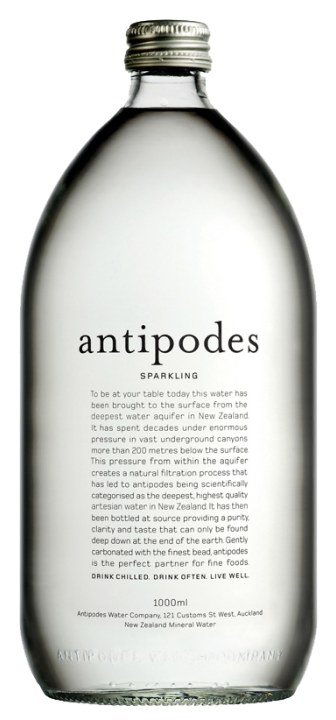 Minerality matters
A water's subtle taste comes from it's fine balance of minerals. The minerality of Antipodes, just 130 milligrams per litre and primarily composed of silica, is remarkably low and light. The resulting flavour is almost imperceptible and the gentle, silky texture is perfect for cleansing and refreshing the palate. It's also a pH neutral 7.0 at source, which contributes to its unique clean and subtle taste.
Minerality at source, accurate to +/- 20% (milligrams per litre)
At just 130 milligrams per litre (TDS) , Antipodes water features a low mineral content compared to many other waters. This provides Antipodes with its unique clean and subtle taste.
With much of its light minerality composed of silica, Antipodes offers almost imperceptible flavour and a gentle, silky texture on the palate.
The average pH level of Antipodes at the source is a neutral 7.0, providing Antipodes with its unique and subtle taste.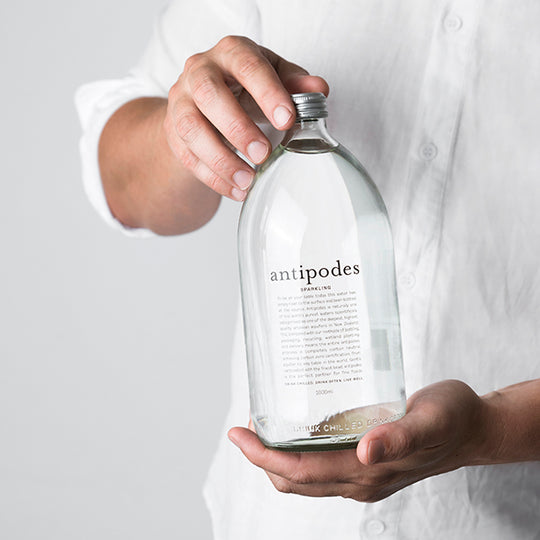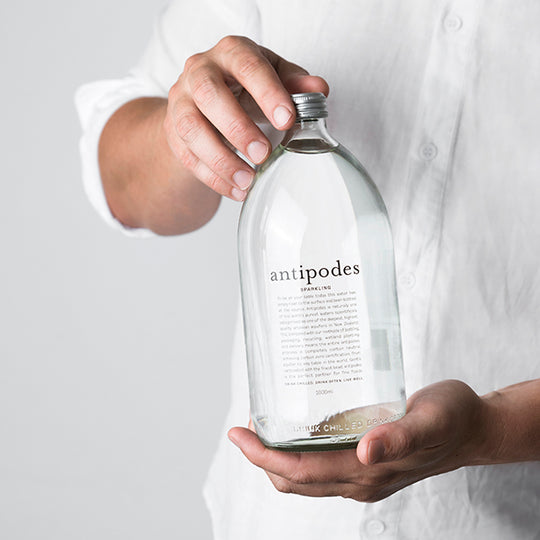 Carbon zero certified since 2007
Antipodes became the world's first carbon zero certified mineral water in 2007. Our bottled water leaves no carbon footprint between its source and your table, anywhere in the world. This is because of the work we do to minimise and measure all carbon emissions throughout our organisation and supply chain.
We believe it's right and good to be a sustainable producer and we are a member of the United Nations Carbon Neutral Network of companies and countries.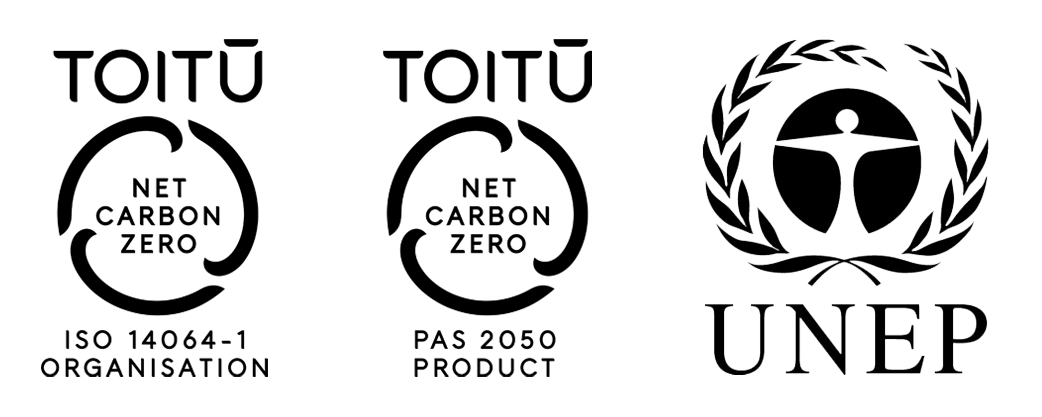 Sustainability
Antipodes is committed to sustainably and ethically producing the world's purest water. Our aquifer naturally replenishes at a rate we can never match and, because we only bottle to order, we're taking only what we need from this precious resource.
We only use 100% renewable energy sources — geothermal, wind and hydroelectric — and have created wetland reserves around our source to enhance and preserve our natural environment.
Globally recognised
Antipodes is one of the most awarded waters at the prestigious Berkeley Springs International Water Tasting, the world's leading mineral water competition.
In 2008, along with 20 of the world's finest water producers, we co-founded the Fine Water Society. Passionate water authorities to the last, each producer earned their invitation through their commitment to excellence.